334-983-3077
ablackstock@dalecountyboe.org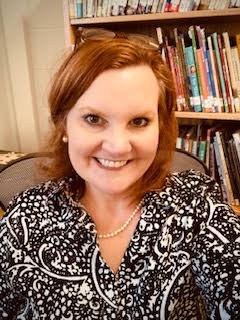 I grew up just south of Birmingham attending Shelby County Schools. After graduating high school, I attended the University of Montevallo and later the University of Alabama. I have two wonderful children; Drew (22) who attends Auburn and Ada (14) who is an 9th grader. I enjoy my family, my friends and my travels. I am an avid traveler who loves going places both near and far. I have several "crafty" hobbies that keep me busy in my spare time and-being a librarian- I LOVE reading! I also love movies...Netflix is my "jam". I also enjoy music and going to concerts no matter the type.
I taught high school English in Covington County and Shelby County Schools. As a school media specialist, I worked seven years with Dothan City Schools and now in Dale County.
I earned my undergraduate in education at the University of Montevallo with a focus in English/Language Arts. After years spent in the English classroom, I went to the University of Alabama for my Master's in Library and Information Studies.