Purple Star School for Military Families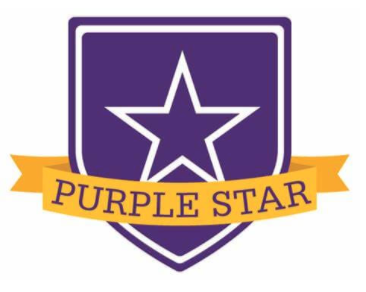 Military Family Resources
Alabama's Heroes Welcome Initiative — The Heroes Welcome Initiative works together with representatives located in communities across Alabama and is committed to providing military families with information and resources available.
Alabama Department of Veterans Affairs — Provides comprehensive care and quality service to Alabama's veterans, and their families, with regard to health care, education, disability benefits, long-term care, and burial honors.
Military Interstate Children's Compact Commission Alabama is one of 50 states involved in the Interstate Compact for Educational Opportunities for Military Children, which is working to ensure that military children are properly enrolled in schools, have eligibility for school activities and have assistance in meeting graduation requirements.
The Alabama Military Stability Commission and Alabama Military Stability Foundation – The Military Stability Commission, chaired by Lt. Governor Will Ainsworth and Military Stability Foundation work in conjunction to proactively ensure the stability of Alabama-assigned DOD resources by study and evaluation of all currently assigned military forces or civilian contractors and the move of these resources within, to, and from the State of Alabama. The operational arm of the Military Stability Commission, the Military Stability Foundation is a private, non-profit foundation which was incorporated in September 2011. The Foundation works directly with the Commission, Alabama-assigned DOD installations, and the communities that surround and support them to develop and implement measures to retain and strengthen Alabama's military assets and infrastructure and to assist in preparations for any impending Base Realignment and Closure (BRAC) or similar process.
Army OneSource– Army OneSource, Army Child, Youth and School (CYS) Services works with parents, students and schools to mitigate the challenges resulting from children switching school systems because of family relocation or deployment of a parent.
Touching Base– Touching Base is a quarterly U.S. Department of Education newsletter for the military community.